June, 23 - 2022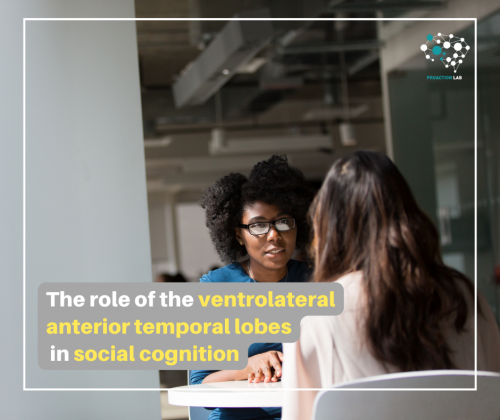 A recent collaboration between researchers at Bangor University (UK; Eva Balgova, Richard Binney & Veronica Diveica) and University of Coimbra (Jon Walbrin; Proaction Lab), reveals important insights about the role of anterior temporal cortex and semantic processing.
"There are different theories about what the anterior temporal lobe (ATL) does; some theories emphasize a general role in semantic memory – that is, conceptual knowledge about objects, people, places etc. – while other theories suggest a more specialized role for social cognition (e.g. inferring others' behaviour or personality traits etc.). Here, we used an improved fMRI procedure (i.e. correcting signal distortions that are especially problematic for measuring ATL activity and may have obscured previously reported fMRI results) and find evidence that sub-regions of ATL are responsive to both social and non-social semantic information. This supports a more general role of semantic memory (that includes both social and non-social cognition) that advances our understanding of the functional role of ATL, and how it is implicated in neuropsychological disorders such as semantic dementia.", explained the research team.
Read the published article here.