May, 13 - 2020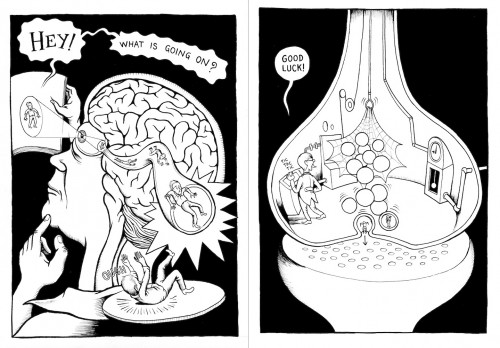 On this Wednesday we strike again and today we are going to talk about books one more time. If you are familiar with the name António Damásio, you are probably guessing what we will talk about. Also, we will suggest a graphic novel on how the brain works: if you are a fan of comics, we got something for you today!
António Damásio is one the most famous Portuguese scientists of the current times. He is a neurology doctor and a neuroscientist studying human emotions. His book O Erro de Descartes (Descartes' Error) was released in 1994 and sold 100.000 units during the first year. Déscartes purposed a theory stating the mind-body dualism. For Déscartes, the mind and the emotions were separated. António Damásio, on the other hand disagrees, and in his book he presents the somatic marker hypothesis. This hypothesis considers that emotions guide rationality and goes further defending that rationality can not exist without emotions. According to him, the mistake Déscartes made was assuming the brain was assuming these two aspects are separated.
How does the brain work? That is the million-dollar question of the cognitive neuroscience. We know some things but there's a lot more to find out. Neurocomic is a graphic novel that guides us through the brain. If you are a visual learner or if you know someone who would enjoy an illustrated adventure through the wonders of the human brain, Neurocomic is perfect for you. The book covers many aspects of the brain functioning from perception and hallucinations to memory and emotional recall to consciousness and the difference between the mind and the brain.