September, 13 - 2019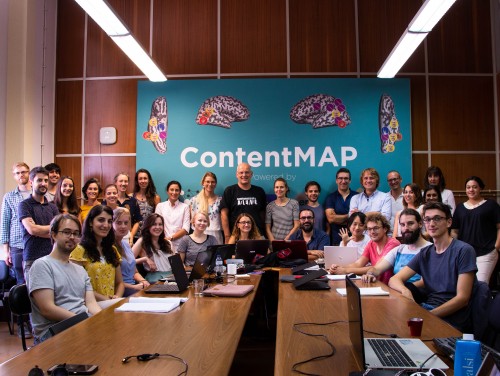 The CRANIO - Coimbra-Regensburg Advanced NeuroImaging WOrkshop - is an intensive neuroscience training that has been running during this week. Students from the Regensburg University, in Germany, have joined the Proaction Lab team last Monday and together they have been developing their skills on neuroimaging techniques.
More than 30 young researchers from a variety of nationalities have joined the pilot edition of CRANIO, but both Universities are already planning the next year's edition, which might welcome participation applications from students all over the world.
On this edition, participants have discussed and trained on topics such as A Simple Framework (ASF), Functional Magnetic Resonance Imaging (fMRI), Multi-Voxel Pattern Analysis (MVPA) and Representational Similarity Analysis (RSA)