February, 08 - 2021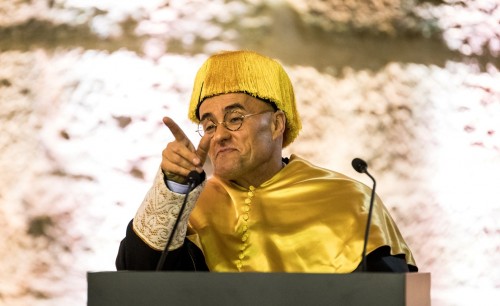 He is 62 years old and already lost count of the kilometres he ran during his life. His name os Óscar Gonçalves, or "Professor Óscar" and he is considered the Portuguese pioneer of psychological neuroscience research. The scientist, who is also a marathonist, embraced a new challenge and is in Coimbra that he is crossing the finish line this year.

"In Portugal, academic mobility is not that common, especially at the career stage where I am in", reveals. The Full Professor has an extensive and enviable curriculum and has worked in Portugal, Spain, France, Italy, Brazil and the United States of America. His next checkpoint is Coimbra. "I feel that the University of Coimbra welcomed me and my projects", he adds.
The most recent hiring of the Faculty of Psychology and Educational Sciences will join the teaching staff but brings also with him some research projects he plans to develop at Proaction Lab. "I will work in three different domains: ageing, anxiety and consciousness", says.

About the coming of Óscar Gonçalves to the lab, Director Jorge Almeida confesses "it is one of the most important moments of the history of this laboratory. We have with us the most important person in our field. It is a very important day to the Faculty and the University".

Óscar Gonçalves starts working officially today, February 8nd, a date we will most certainly celebrate from now on.