June, 05 - 2020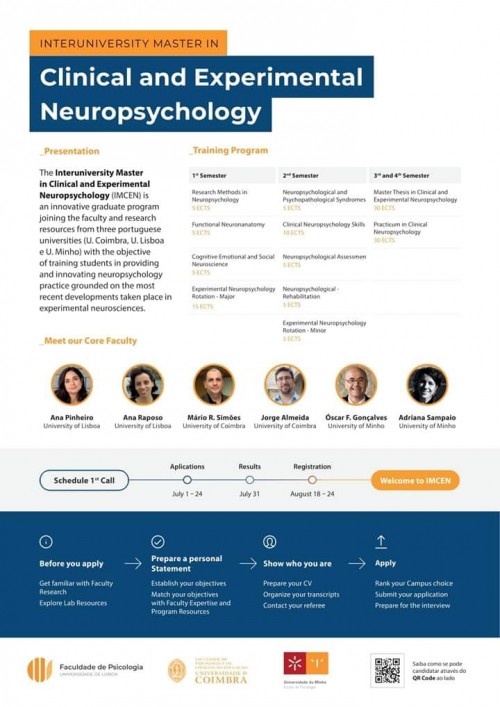 The Inter-university Master in Clinical and Experimental Neuropsychology (IMCEN) is an innovative graduate program joining the faculty and research resources from three of the top Portuguese Universities (Universities of Coimbra, Lisbon and Minho).
The information about applications, including the calendar, for the IMCEN - 2nd Edition 2020/2021 is now available here.
You can also check the Master's Facebook page.

We are looking forward to meeting our future students! Stay in touch.